Activities
The CTWWA is an organizational member of the International Water Association (IWA). Each year, the CTWWA is invited to the IWA annual and regional conferences, which offers valuable opportunity to build strong relationships with water works associations from around the world. In 2000, the CTWWA established an International Committee to increase communication with the IWA and other water works associations around the world.
The CTWWA has also been active in organizing conferences. In 1984, the CTWWA held its first conference on Water Supply Technologies and Management Strategies to promote research and development for water supply technologies and stimulate communication between business, academia, and facility managers. In 1988, the conference was renamed the Water Research Conference.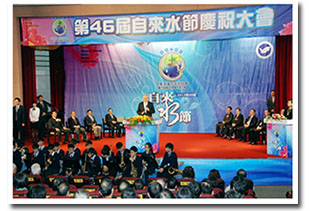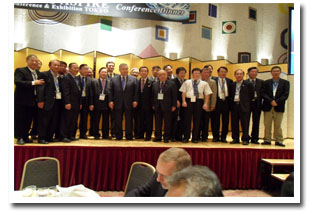 President lead CTWWA to attend the 4th IWA Aspire Conference & Exhibition Tokyo.